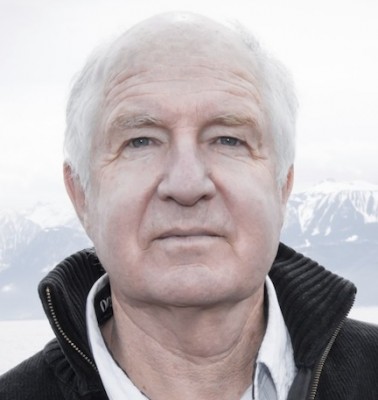 Charles has practiced meditation in the Theravada tradition of Buddhism since 1971: in India, in Burma, in England and in in the US . In Barre Massachusetts at the Insight Meditation Society he did several retreats under the guidance of Joseph Goldstein.
Charles Genoud has spend several years in Asia studying Buddhist philosophy, meditation and art. First he studied the Gelugpa tradition with Geshe Rabten and in the school of dialectic in Dharamsala then in Switzerland at the Centre d'Etudes tibétaines. He has also studied the Ningma pa tradition with Dilgo Kyentse Rimpoche. While in Dharamsala Charles Genoud learned thanka painting with the state artiste Jampa Tseten. Since 1980 he has travel extensively in Ladakh, Bhutan, Tibet, Burma and on the Silk Road. During those travel he was able to get a first hand knowledge of the various form of Buddhist art. He is the author of a book on the art of Ladakh ( Buddhist wall painting of Ladakh)
Charles studied sensory awareness for several years with Michael Tophoff and spent some time with Charlotte Selver.
His approach of Gesture of Awareness, is the result of the combination of Buddhist meditation with the practice of sensory awareness. This is described in his book Gesture of Awareness, Wisom publication.
Charles Genoud is cofounder of the Vimalakirti Center for meditation in Geneva Switzerland.