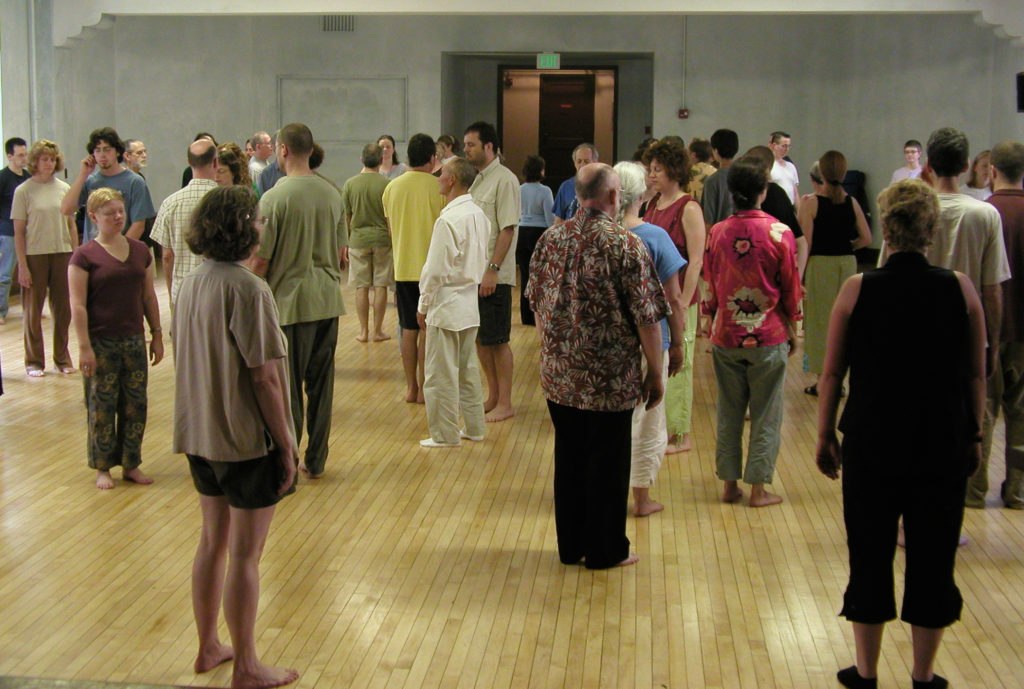 OLYMPUS [/caption]
Gesture of Awareness is a unique approach to the experience of presence: the most essential fact of our own existence.
In sheer presence we are no longer caught up in the complex, ongoing conceptual stories in which we usually exhaust ourselves. Seeking that kind of freedom, people traditionally engage in the practice of meditation.
Gesture of Awareness practice introduces a similar kind of experience in less contrived activities such as taking a step, opening the eyes, or touching another person.
Awakened to the nonjudgmental immediacy of the instant, one opens to a global experiencing of one's own being.